Traditional centralized exchanges allow users to buy and sell bitcoins quickly and easily. Aside from the convenience, adopting a centralized provider has several downsides. Traditional exchanges have historically been prone to security breaches like hackers and exit scams, costing investors and traders millions of dollars and discouraging new bitcoin investors.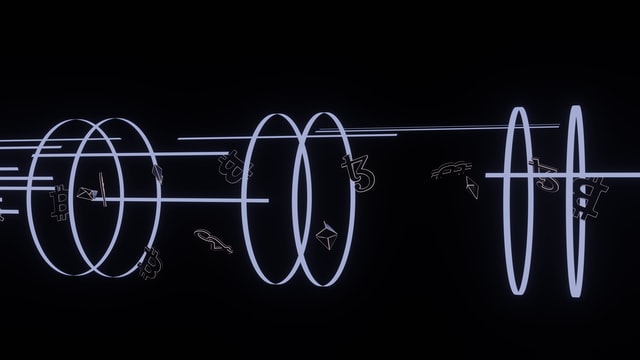 Fortunately, there is a viable option that is getting more popular every year. Bitcoin, Ethereum, and ERC20 tokens are examples of decentralized crypto exchanges that are come to save the day. Let's take a closer look at the erc20 token.
What is the ERC20 token?
On the Ethereum blockchain, ERC20 is the standard technology that underpins smart contracts, which are used to create tokens in many forms. Except for Bitcoin, the Ethereum network is the most extensively used blockchain network. Additionally, the ERC20 standard is the most generally utilized framework for developing any kind of token-based enterprise.
A fully functional smart contract following ERC20's specifications disburses a token while also controlling its supply and closely monitoring its activity at all times. Consider ERC20 tokens to be similar to arcade tokens, with the added ability to provide you access to some form of digital experience.
Features of the ERC20 Standard: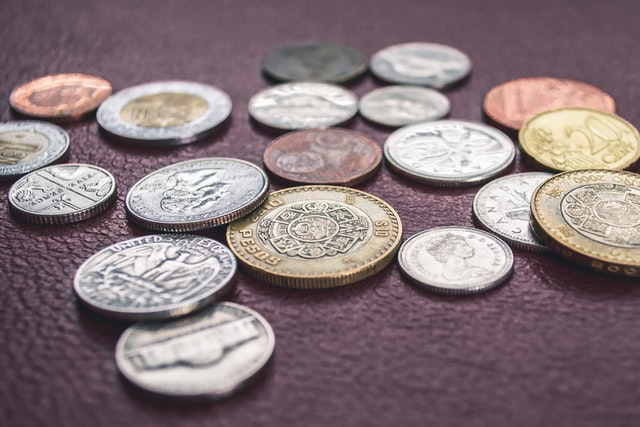 Inside the ERC20 are features tasks that a token that is compatible with the standard must be capable of carrying out. The features are as follows:
Total supply
Balance of
Transfer
Transfer from
Approve
Allowance
Now you must have understood the ERC20 token but there might be some confusion about how to buy erc20 tokens how to sell erc20 tokens or even where to buy erc20 tokens. The following section will cover the answers to all these questions.
Where to buy erc20 token?
You might be thinking how do I get ERC20 tokens. A cryptocurrency exchange network is a market where traders could buy, sell, and exchange cryptocurrencies of any kind and denomination. You can buy erc20 token in the marketplace, but first, you must choose a marketplace from which to purchase the token. Here is a list of the finest 4 cryptocurrency exchange services that will provide the ability to purchase ERC20 tokens.
Coinbase:
Coinbase is a trading platform that allows traders to trade using ERC20 tokens. Furthermore, this platform will be the most suitable for those who are new to Bitcoin trading. It has a global user base of around 30 million people and is accessible in 103 countries. T his network can keep your assets in its wallet is perhaps the most important benefit it has over other platforms.
Some of the exclusive features include: Accessible with both Android & Apple smartphones, this app is simple to use, Offers a sign-up incentive, but only accepts a limited number of payment methods. Allows for trading on a daily, weekly, or monthly basis, depending on your preference. It offers FDIC protection, among other things.
Crypto.com:
Crypto.com is another well-known cryptocurrency trading site, where you may trade including more than 100 different digital assets. This platform can provide up to a $50 sign-up incentive and it has adequate security measures in place. Furthermore, it will only need a little trading cost of 0.04 percent to 0.20 percent, which is quite reasonable. In addition, if you finish your trade using your Visa card, users will get a refund of up to 8% of your investment.
Exclusive features include the ability to give a quick loan with no deadline, and the ability to provide a loan without a credit check., Authentication using several factors is supported, The AES-256 encryption technology is included in the system, Allows for the purchase, sale, exchange, withdrawal, sending, and receiving of goods and services, The company offers FDIC insurance, cold storage, as well as a bug bounty program, among other things.
Kraken:
Kraken is yet another well-known cryptocurrency exchange platform that enables traders to trade with more than 50 different cryptocurrencies at the same time. Additionally, it can provide three different packages: Starter, Intermediate, & Pro. Furthermore, the traders will be able to place, withdraw, plus exchange funds using the basic package's functionality. The fact that it can handle seven fiat currencies, including the USD, CAD, EUR, and AUD, is the most crucial feature.
Exclusive features include: providing a highly secure platform; ensuring the greatest level of legal compliance; and ensuring the best level of customer satisfaction. It provides to use of two-factor authentication, Provides cold storage space as well as a clever charting system. Trading costs are reasonable, however, there is no mobile application.
Binance: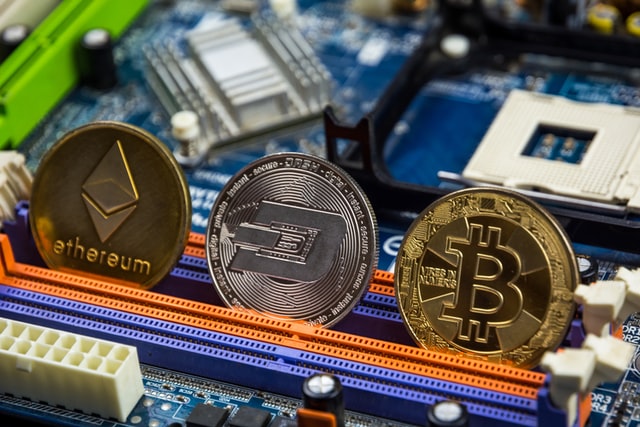 is one of the most reputable and well-known cryptocurrency trading platforms, allowing users to buy, sell, and exchange over 150 different cryptocurrencies. The most notable benefit is that you can link this platform with your present trading application using an API, and it will also provide enough protection for your exchange, which is a huge plus.
exclusive features include: Two-factor authentication mechanism is supported, Compatibility with the web, Android, iOS, & desktop computers, It is compatibility with a variety of payment options. Both a simple and a complex trading interface are made available, Provide minimal trading costs, among other things.
How to buy erc20 tokens?
ERC20 is a coin that can only be acquired using another cryptocurrency on decentralized exchanges, such as Binance. To acquire ERC20, you must first purchase Ethereum (ETH), and then use the ETH you have purchased to buy erc20. The following steps will walk you through the process of buying erc20 tokens:
Step 1: Join Fiat-to-Crypto Exchange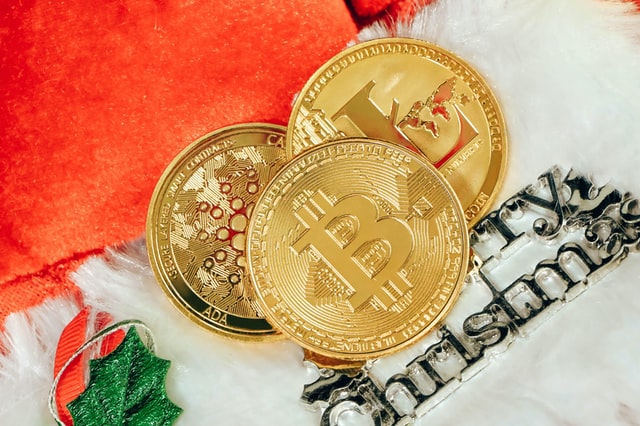 Get one of the big cryptocurrencies first, in this instance Bitcoin (BTC). Two popular fiat-to-crypto exchanges, Uphold.com & Coinbase. Their charging policies and other aspects will be discussed in depth. It is wise to test both and see which one you like.
Step 2: Buy Bitcoin
After completing KYC (know your customer). You must add a payment method. You can use a card or a bank transfer here. Using a card incurs extra costs but allows for immediate purchasing. While a bank transfer is cheaper but slower, several nations provide low-cost quick cash deposits. When ready, click the 'Trade' option in the upper left, choose Bitcoin & finalize your transaction. You just bought your first crypto token.
Step 3: Converting crypto into erc20 token:
The next step is to convert BTC to ERC20. Because ERC20 is presently featured on PancakeSwap, we will discuss how to convert your BTC. Because PancakeSwap is a decentralized exchange (DEX), you do not need to create an account or go through any KYC procedures. But even so, trading on the DEX requires you to maintain your private key to your altcoin wallet, and it is advised that you take special precautions of your wallet private key because if you lose it, you will lose access to your coins for the rest of your life. Although, if handled correctly, storing assets in your private wallet is safer than on exchange wallets. As an alternative, you may check whether ERC20 is accessible on any of the classic centralized exchanges listed above. If not, carefully follow these procedures.
The quickest way to acquire ERC20 is to transfer your bitcoins to Binance (or one of the exchanges listed in the table below for US traders), convert them into bitcoin cash (BNB), send them to your wallet via Binance Smart Chain, and then swap your BNB for ERC20 on PancakeSwap.
How to sell erc20 tokens?
To sell your erc20 token, just follow these 5 steps: (In the following explanation, the tether is our erc20 token.)
STEP 1: Create or log in to an Account
Creating an account on your chosen crypto exchange (or any of the others listed above) is basic. Just an email and a password. Upon registration, you will get safely encrypted wallets for all traded cryptocurrencies. Login to your exchange account if you already have one to get started.
STEP 2: Find Offers
Use the search options at the top of the page to discover what ads are available for your selected coin. In this case, we'll sell Tether for USD. Buyers and sellers may choose from a variety of search criteria. Next, choose a sell offer that meets your trading criteria and touch "Sell" to learn more.
STEP 3: Make a Deal
Price, trade limitations, seller data, terms, and conditions are all detailed on the complete offer page. Then touch "Sell Tether" and input the amount you wish to sell in any fiat or cryptocurrency. Pick a wallet to sell Tether from next. You can sell from your platform wallet or your MetaMask wallet by attaching it. Your Tether and a modest quantity of ETH for blockchain transaction fees must be maintained in the wallet specified. The buyer will be notified that you wish to sell Tether and should accept your offer.
Step 4: Pay Escrow
Once the buyer accepts your trade, you must approve the ERC20 transaction and escrow the Tether. Then you direct the buyer to pay. Depending on the payment method, this might be your bank account or email address.
STEP 5: Receipt Payment
Your Tether is kept in escrow at this time. Concerned about the payment? Click "Raise Dispute" and just a dispute resolution specialist will join the transaction to help. To release your Tether to the buyer, press the "I have received money from username" button.
Wallets for erc20 tokens: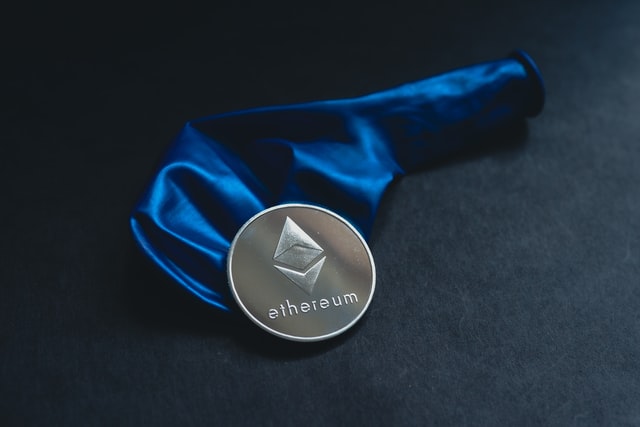 Although there are various cryptocurrency wallets available, not all of them are compatible with ERC20 tokens. You can choose a wallet that is compatible with your ERC20 tokens, and you must be familiar with the features and functions of each ERC20 wallet before making your selection. You can select between the following options:
MetaMask
CoinBase
MyEtherWallet
Atomic wallet
Trust wallet
How do I sell my ERC-20 tokens for cash?
Your exchange wallets will enable you to convert your bitcoin to cash and deposit it into your bank account. Your exchange crypto account should reflect the amount you sent. Most exchangers will also email you a deposit confirmation. Rather than just converting bitcoin to cash, you are going to sell your cryptocurrency and acquire cash at an international cash exchange.
To exchange Bitcoin for USD, go to your exchange's website and look for the BTC/USD market. Find the ETH/EUR market to convert Eth or ERC20 to EUR. Find the right market for you. The transaction should be quick. It might take a while, but you can track your transaction on the blockchain using your transaction ID. Check out Ethereumscan.io for ERC20 tokens.
Conclusion:
This article has addressed the three most frequently asked questions about the ERC20 token, including how to sell and purchase the token, as well as where to get them. Before entering the market, a newcomer must obtain all of the necessary knowledge.